The big news out of nowhere is that Disney have bought Lucasfilm for over $4 billion dollars (anybody else have the urge to say that like Dr Evil?). You can read all the details about the deal here - http://www.liveforfilms.com/2012/10/30/new-star-wars-films-on-the-way-as-disney-buys-lucasfilm/

The main news is that there will be a new Star Wars movie trilogy heading our way with Episode 7 due out in 2015.

That is where you come in. I want you to design a poster for Star Wars: Episode 7.

The good folks of Last Exit To Nowhere have provided 5 of their excellent T-Shirts for prizes. http://www.lastexittonowhere.com/

The winner (as voted by the Live for Films readers) will win two T-Shirts of their choice and three runners up will win a T-Shirt each.

To be in with a chance to win here is what you have to do:

Design a poster for Star Wars: Episode 7. You can choose the cast, director, sub-title etc. It can have old or new characters, planets, spaceships. It is all down to you.

You have until Midnight GMT on Sunday 18th November to get your design to me – you can either post them on the Forum thread or email them to phil@liveforfilms.com

I will also get them posted over on the Live for Films Facebook page.

From badly drawn mayhem, minimalist marvels to super slick graphic design, all entries are welcome.

Once the competition closes all the entries will then be voted on by the Live for Film readers.

The competition is open to anyone, wherever you are in the World. One entry per person.

All work is the copyright of the artist/designer, but by entering you do give permission for me to post it on the Live for Films site.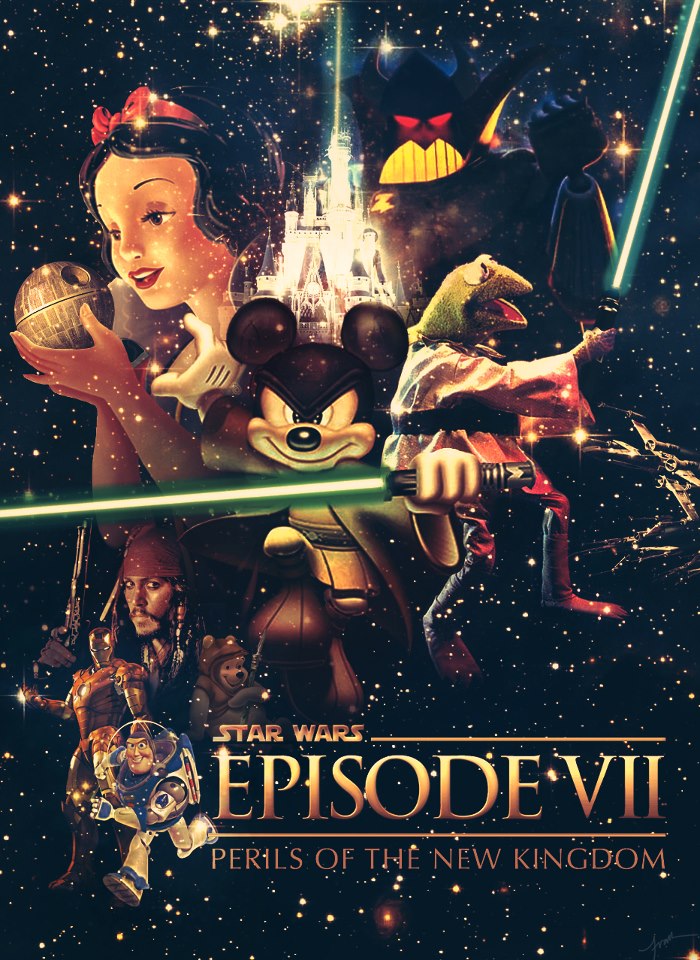 By Ivan Guerrero
Mark Strong is the man behind the mask.



Posts

: 13


Join date

: 2011-01-31



In some weird way I think I should explain my poster. First of all - I LOVE the original trilogy. I grew up with it. The new trilogy is some sort of nightmare that could only be explained with the phrase "shit cake" - a lovely looking delight that is filled with absolute shit. The original trilogy had lots of input from all sorts of creative individuals that help build on the original script and characters that George had developed. We all know the story of how some of the original intentions of Lucas were changed to the designs we all love today.
Everyone seems to mock this decision of Disney to take on the Star Wars franchise. Why? George Lucas will not be writing it. George Lucas will not be directing it. He seems to be the reason why everything sucked. There will be a team of very talented people creating and building on a universe that we all know and love (see The Avengers). George stumbled because he (seemingly) took out the equation of other people and their input to rectify such crap that we saw in the new trilogy.
My poster is an early concept with actors I enjoy in this genre. Laurence Fishburne with his skills from The Matrix, Tom Hardy, just because he impresses me with everything he does, Mark Strong because he's a brilliant, and Angelina Jolie because she IS a good actress and lovely on the big screen.
It would have been easy for me to mock such a merger of Disney and Lucasfilm, but I think it could be the inception of something that brings back the original spirit of the first trilogy. Or maybe not. We shall see.....And may the force be with them. Always.

My poster is just a small concept with a new villian that's a cross of Darth Vader with maybe a more transhumanist aspect about him.



Posts

: 13


Join date

: 2011-01-31



Fine words Stuart. I also think this may be the beginnings of a great new Star Wars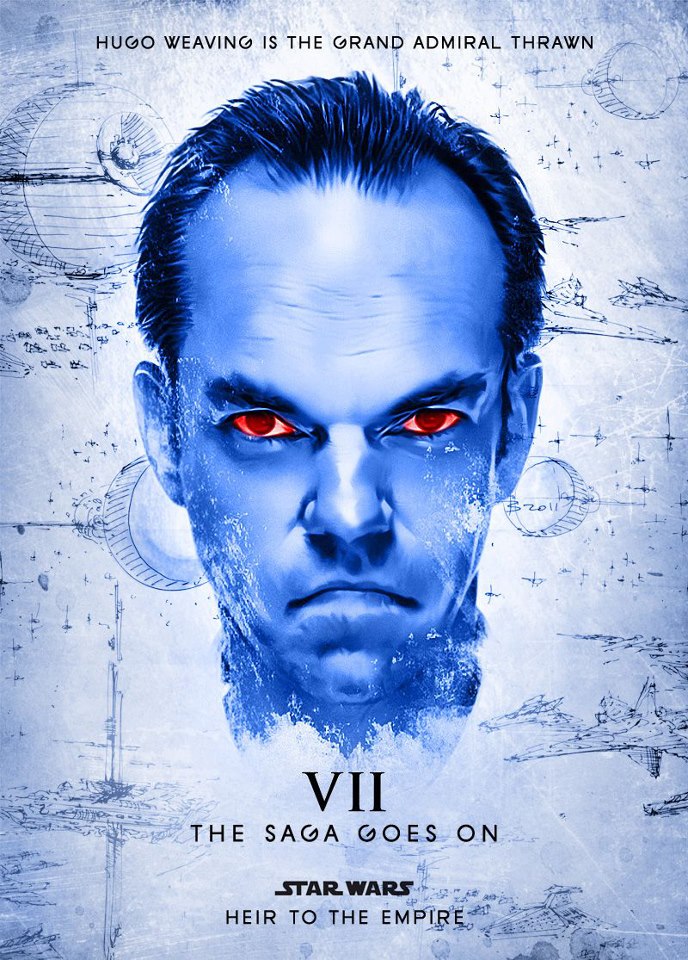 By Marcin Rychly
https://www.facebook.com/karrdepl
By David Catterall
By Mark Wassmer
By Martin Grimley
New design challenge is now live
here

---
Permissions in this forum:
You
cannot
reply to topics in this forum